Bachata on the Rooftop! Fridays at Ivy Bar, Houston 07/16
July 16 @ 8:00 pm - 1:30 am
It will be a LIT badass Bachata party. Fun lessons, beautiful people, amazing Bachata music and elegant venue with amazing vibes and style.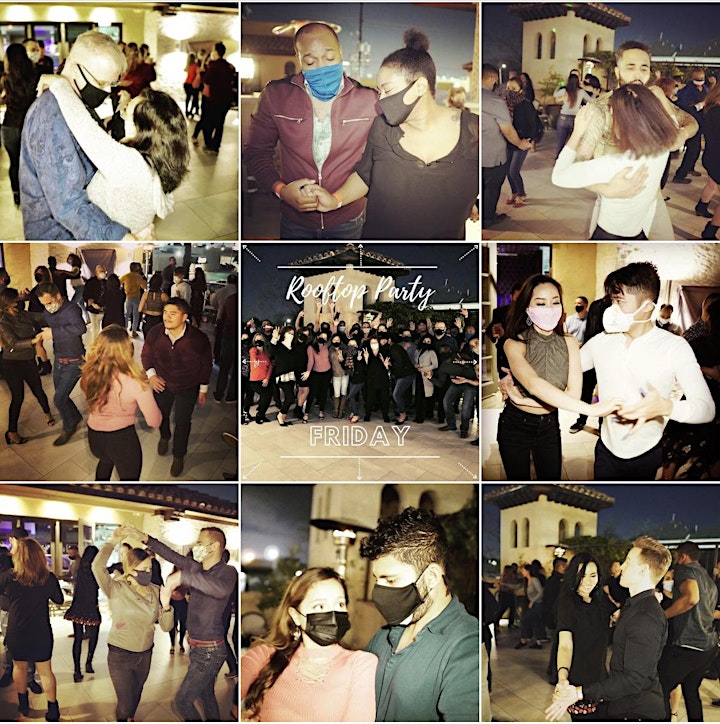 Welcome to Bachata on the Rooftop Party at stunning IVY Lounge & Rooftop! This is our newest Outdoor Latin Party and Social in the Galleria area in Houston. You will have a great time dancing Bachata at this stunning place! Save the date! Invite your friends. Come alone or with a friend, you will have a great time! #bachatarooftopparty
BACHATA ROOFTOP PARTY AGENDA
✓ 8:00pm Check-in, get a drink
✓ 8:30pm to 10:00pm Modern / Sensual Bachata Mixer Class
10:00pm-1:30am DJ Party! Dance Bachata (80%) & Latin Hits (20%) Party*
We will indoor and outdoor space to dance. Want to grab a bite to eat? Come early like 7:30p. Kitchen open until 9pm. At 8:15p we move the tables to create room for dancing.
Bonus: We have two places to dance: Outdoors will be 80% Bachata with 20% Salsa / Cumbia.
Indoors will be 70% Bachata with 30% Kizomba.
In case it rains, we can always move the party indoors, no problem.
KEY DETAILS
✓ Masks are encouraged | Sanitizers are available.
✓ Attire is casual dressy | Event is 18 and up to dance, 21 and up to drink.
✓ Couples welcome – Make it a date night! | Singles – You can come alone or with a group of friends, it is a friendly environment.
✕ No Experience required. We will help you with the steps! Perfect for beginners.
✓ All classes are a great way to meet the attendees and have some fun following the lessons along.
✓ Kitchen open until 10:00p.
✓ Support the venue by buying a drink / something to eat.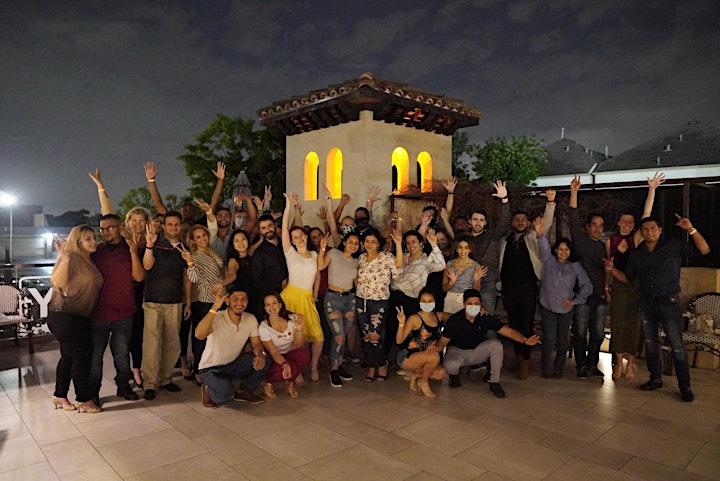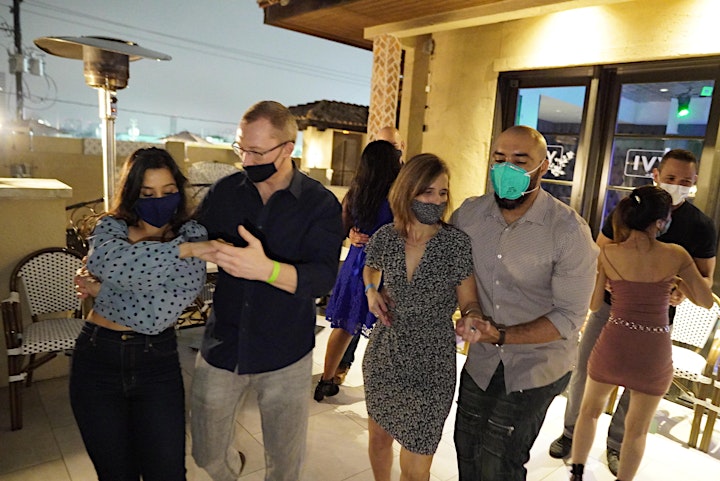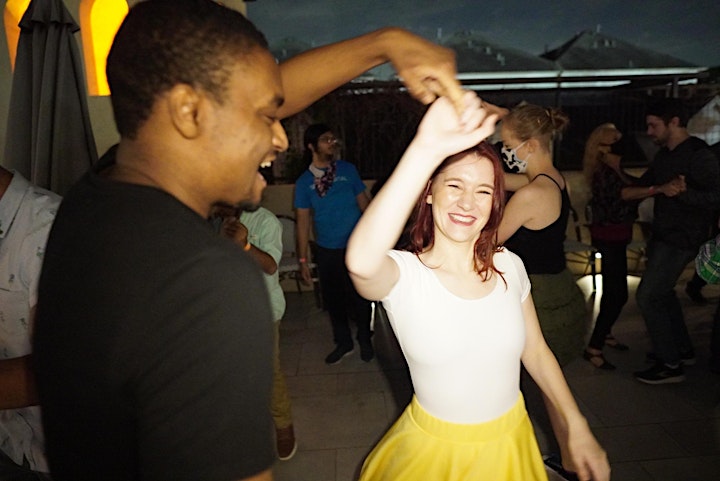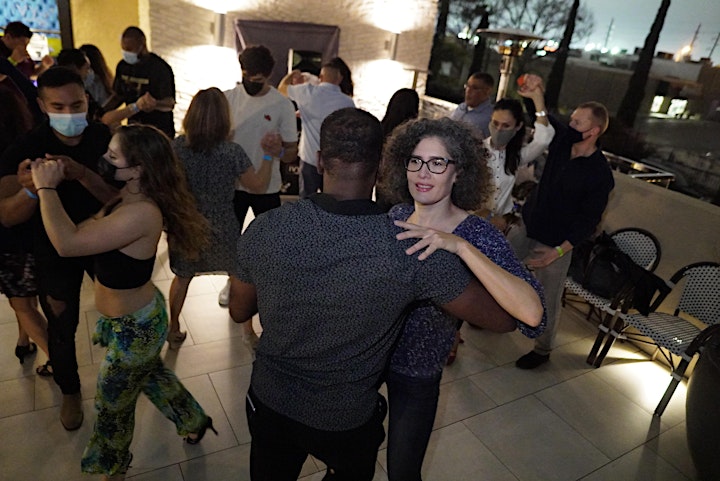 HOW TO JOIN / TICKET PRICE
Cover: $10/p with RSVP includes the lessons and social party afterwards!
$15/p without RSVP.
Please show your Eventbrite Ticket upon check-in.
You can pay at the door with Venmo (@latindancefactory), Cashapp ($latindancefactory), Zelle @ 832-413-2623, Cash at the door. Please note that there is a $2 processing fee for Credit cards and Paypal (dance@latindancefactory.com). Please write "Rooftop Party" on the payment description.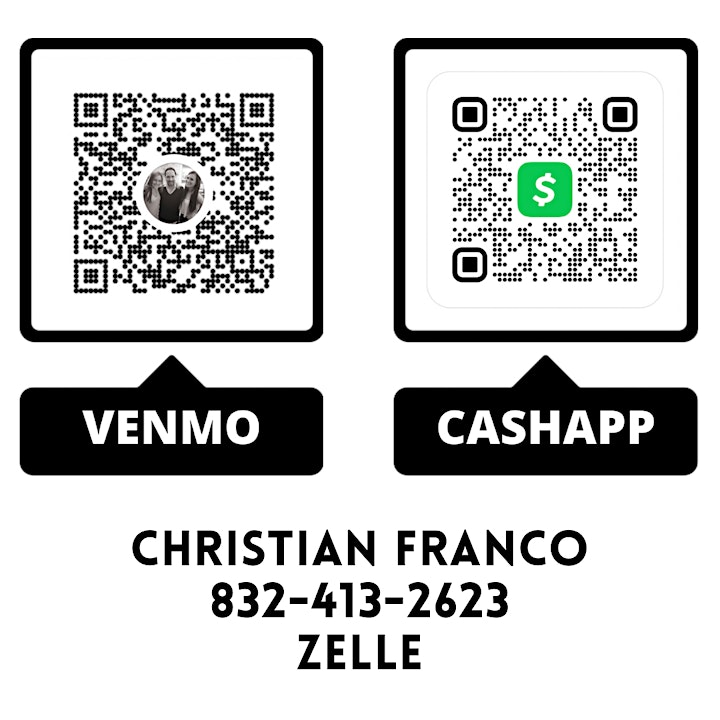 VENUE LOCATION
Ivy Bar & Bistro
2613 Potomac Dr. HTX
Two FREE Parking lot available. Please do not park accross the street.
Look for Altitude Paris LED on the way. Ivy is located on the second floor. On top of Fiori Spa.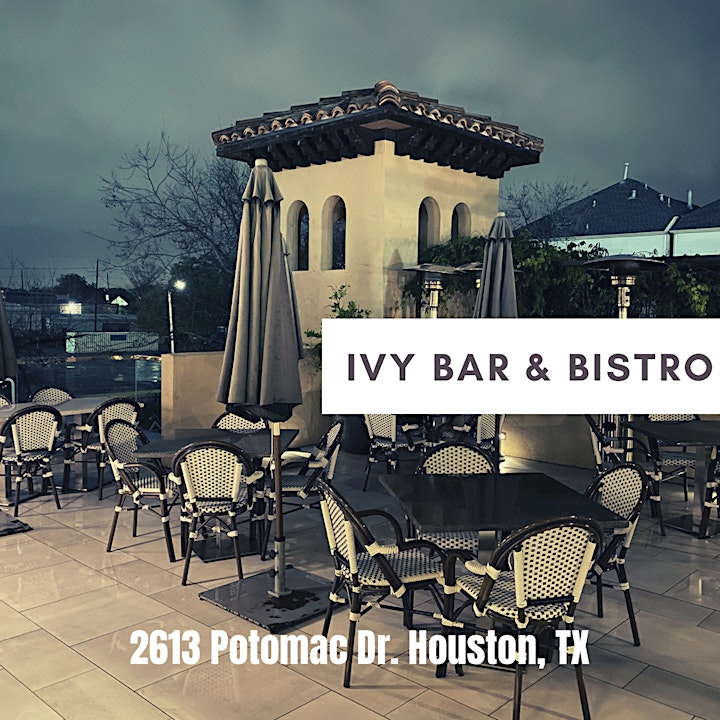 DON'T MISS IT!
Hope you can join us! This is the best and most fun way to learn, practice and have fun learning and dancing Salsa, Bachata, Cumbia, Merengue, and more! We welcome singles, couples, newbies and pros. Everyone is super friendly and laid back. We help each other learn and improve our dance techniques with great music, food, drinks and ofcourse fun people!
Sharing is caring. Help us spread the word so we can get back to learning and dancing together! Huge thanks for your continued love and support!
CONTACT US
Christian Franco.
Text / WhatsApp at 832-413-2623 (Se habla Español)
Schedule: http://bit.ly/partieseveryday
Become Part of our Latin Dance Factory family!
Instagram: https://instagram.com/latindancefactory
FB Page: https://www.facebook.com/latindancefactory
FB Group: https://www.facebook.com/groups/latindancefactory/
#partieseveryday #latindancefactory #salsa #bachata #merengue #cumbia #kizomba #zouk #meetdance #bachatatuesday #salsawednesday #zoukthursday #kizombathursday #howtodance #newstudents #dancelessons #danceparty #social #salsahouston #bachatahouston #kizombahouston #houstonzouk #party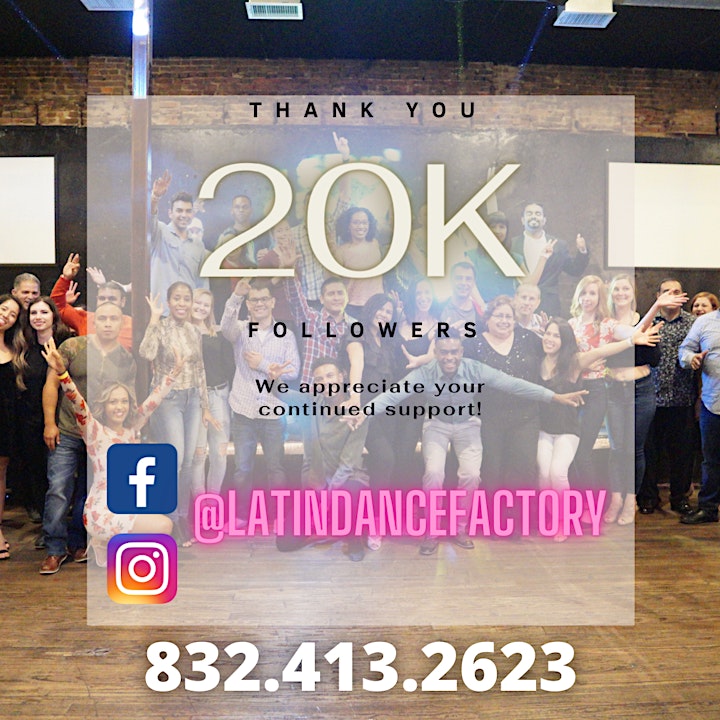 MORE PARTIES & LEARNING
Want more parties! Check our #partieseveryday calendar and social media to follow us around town: http://bit.ly/partieseveryday
Interested in Private Dance Lessons? We can help you with one on one instruction every single day from 11am to 7pm. Just contact us to make an appointment. 832-413-2623
Can't come to class? We also have instructional videos that you can use to learn at home! Over 350 step by step lessons in Salsa, Bachata, Cumbia, and Merengue. Visit our website to gain access: https://www.latindancefactory.com/dance-at-home-videos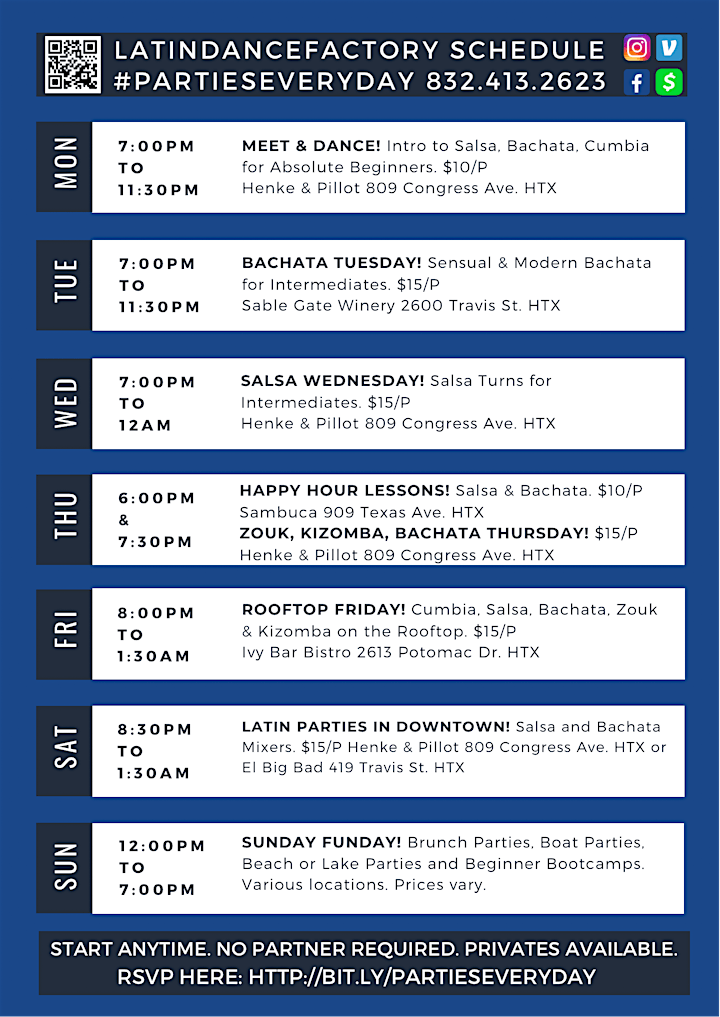 COVID-19 ADVISORY / WAIVER
Out of abundance of caution, we are asking participants to not join the dance event:
1. If they are feeling sick (includes cold, flu, allergy symptoms, cough, sore throat, fatigue, stomach aches, etc.) 2. If they are known to have risk factors (older age / comorbidities) that may trigger an adverse or severe response to COVID-19. 3. If they have known exposure to a person with COVID-19 in the last 14 days.
Please wear your masks at all times. Wash and sanitize your hands often. Reserve online to save your spot as space is limited. Thank you everyone for your cooperation, understanding, and support. They are highly valued and appreciated.
Joining any dance event indicates agreement with our waiver of risk, terms, and conditions. Read them on our website: https://www.latindancefactory.com/waiver