El Big Bad Salsa, Margaritas & Tacos Dance Party in Downtown 06/05
June 5 @ 8:30 pm - 1:30 am
This is one fun Salsa Night with a crazy deal from El Big Bad: 2 Lessons, 2 Tacos, 1 Drink and party for just $20/p in Downtown Houston!
El Big Bad – a sexy venue in the heart of Houston Downtown – is opening their doors to host this fun Salsa and Bachata party "El Big Bad Salsa Party" featuring 2 ice breaking classes, 2 tacos and 1 drink for a crazy price! Plus awesome music to dance all night! Do not miss it! Come out and help us support this venue. 21 and up only.
PARTY AGENDA
✓ 8:30PM Doors Open
✓ 9PM-10:30PM Salsa & Bachata Classes
✓ 10:30PM-1:30AM Latin Party
✓ Free street parking after 6pm all over Downtown.
KEY DETAILS
✓ Masks are required. Mask must be kept on while dancing | Sanitizers are available.
✓ Attire is casual dressy | Event is 21 and up to drink.
✓ Couples welcome – Make it a date night! | Singles – You can come alone or with a group of friends, it is a friendly environment.
✕ No Experience required. We will help you with the steps! Perfect for beginners.
✓ Each class is progressive, meaning that they build on the foundations from the last class. You will always review and learn something new.
✓ Very smooth dance floor. | Kitchen open until 9:00p.
✓ Please support the venue by buying a drink / something to eat. They are re-opening as well.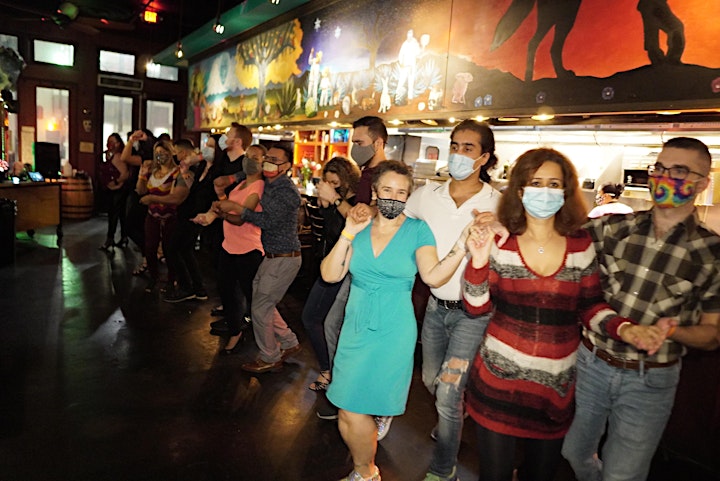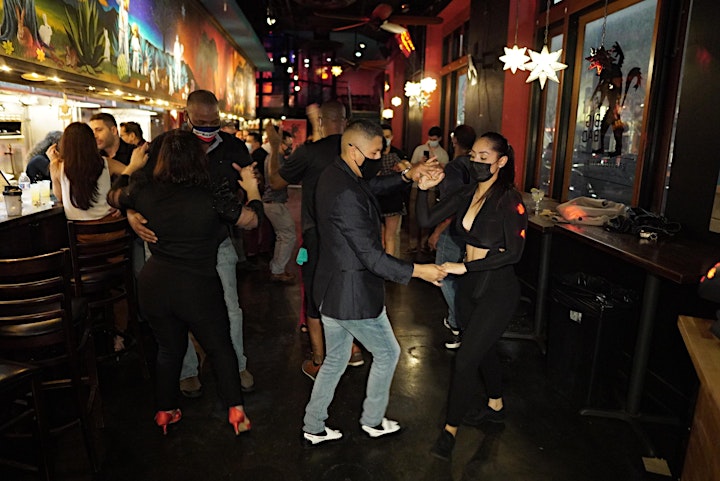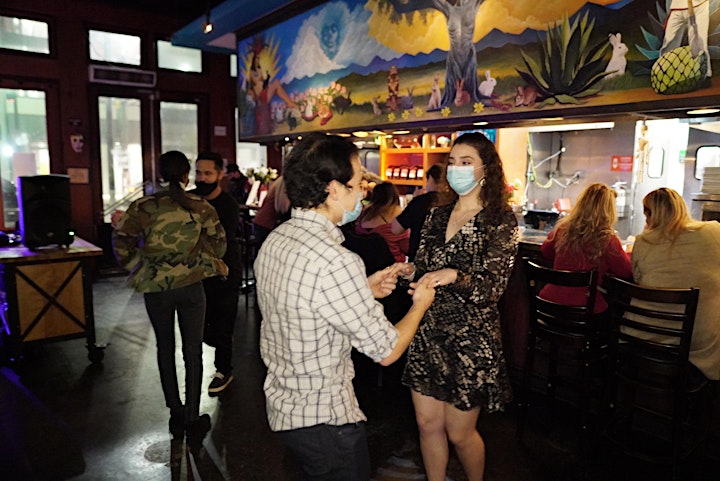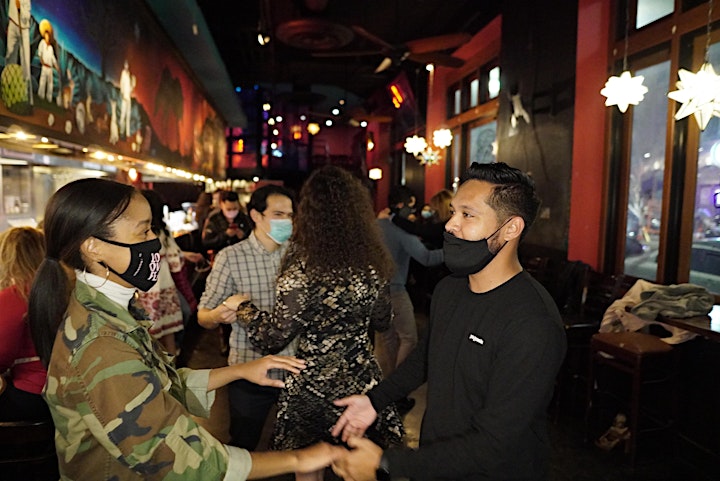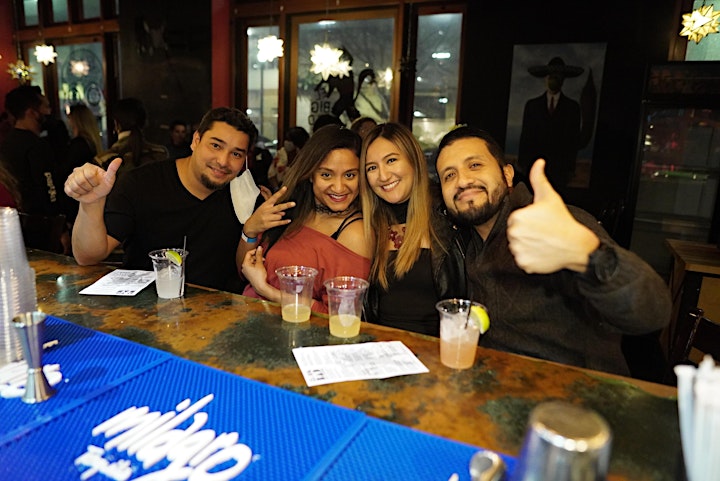 VENUE LOCATION
El Big Bad
419 Travis St, Houston, TX 77002
✓ Free street parking on Travis, Congress, and around Market square park.
Please do not park on Red Zones (for emergency and delivery vehicles only)
*Please lock your items securely in your car.
✓ Garage parking available as well.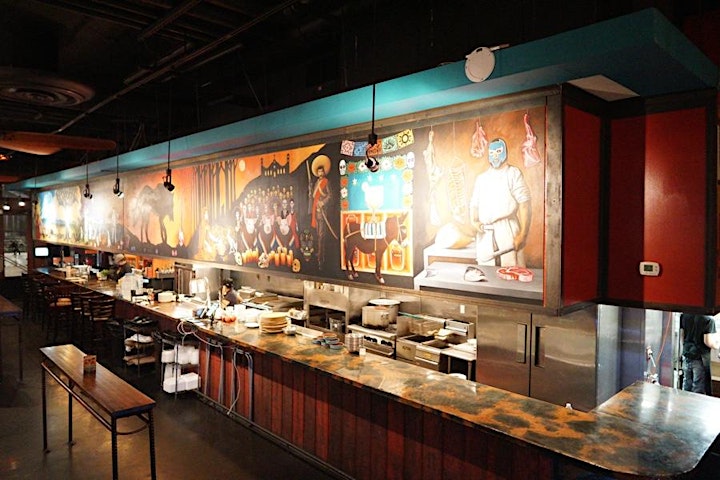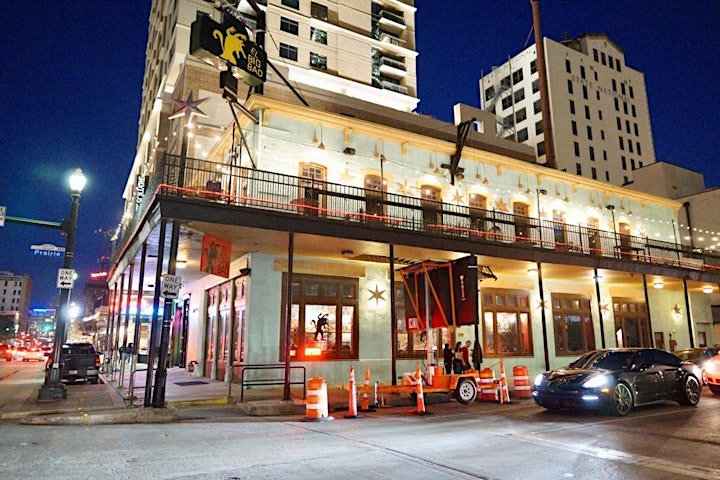 AMAZING DEAL / TICKET PRICES
✓ This party is a collaboration with Latin Dance Factory and El Big Bad
✓ BEST DEAL* (8:30P-1:30A): $20/p (online only**, or $25 cash at the door) gets you:
2 Tacos: Choose from Chicken, beef, or mushroom (vegetarian)
1 Drink: Choose from House Margarita, Beer (Modelo), or Bottle Water / Soda
2 Dance Lessons and party afterwards from 8:30p-1:30a
Best Deal Ticket ends at 9pm. Afterwards it is $25/p cash only at the door.
✓ DANCE LESSONS & SOCIAL (FOOD & DRINKS NOT INCLUDED): $15/P
✓ SOCIAL DANCING (10:30P-1:30P) (FOOD & DRINKS FOOD & DRINKS NOT INCLUDED): $10/P
*Please don't forget to tip your bartender!
To avoid extra ticket fees, you can send payment via Venmo (@latindancefactory), Cashapp ($latindancefactory), Zelle @ 832-413-2623 before the party starts. You can also pay with cash at the door. Please note that there is an additional $2 processing fee for Credit cards and Paypal (dance@latindancefactory.com).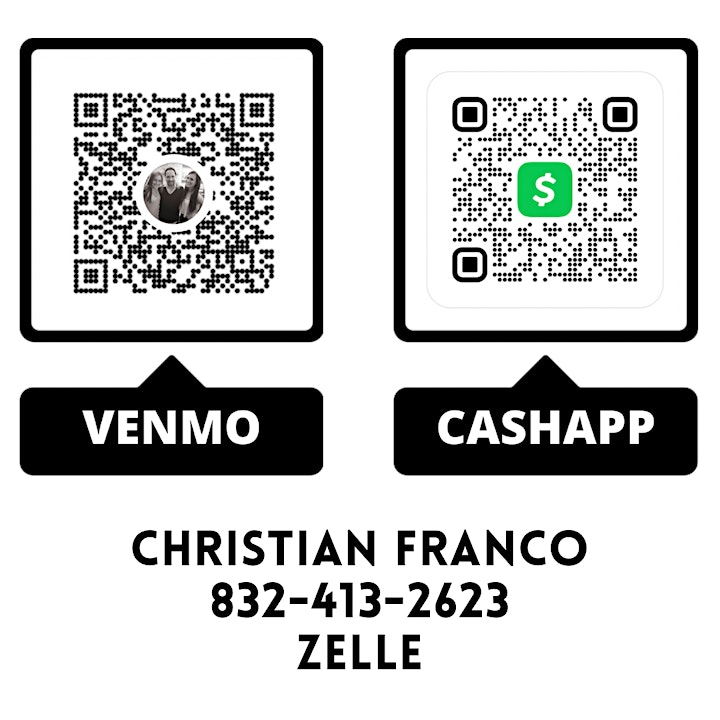 MORE PARTIES & LEARNING
Want more parties! Check our #partieseveryday calendar and social media to follow us around town: http://bit.ly/partieseveryday
Interested in Private Dance Lessons? We can help you with one on one instruction every single day from 11am to 7pm. You will see a huge difference in just 2 lessons. Just contact us to make an appointment.
Can't come to class? We also have instructional videos that you can use to learn at home! Over 350 step by step lessons in Salsa, Bachata, Cumbia, and Merengue. Visit our website to gain access: https://www.latindancefactory.com/dance-at-home-videos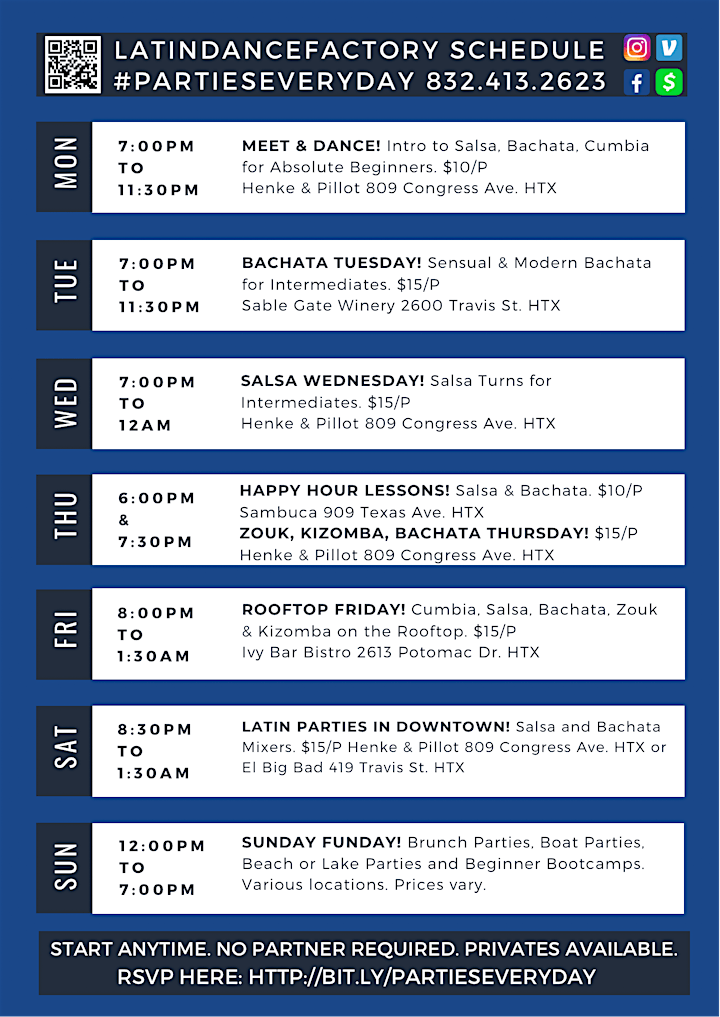 DON'T MISS IT!
Hope you can join us! This is the best and most fun way to learn, practice and have fun learning and dancing Salsa, Bachata, Cumbia, Kizomba, and more! We welcome singles, couples, newbies and pros. Everyone is super friendly and laid back. We help each other learn and improve our dance techniques with great music, food, drinks and ofcourse fun people!
Sharing is caring. Help us spread the word so we can get back to learning and dancing together! Huge thanks for your continued love and support!
CONTACT US
Christian Franco.
Text / WhatsApp at 832-413-2623 (Se habla Español)
Schedule: http://bit.ly/partieseveryday
Become Part of our Latin Dance Factory family!
Instagram: https://instagram.com/latindancefactory
FB Page: https://www.facebook.com/latindancefactory
FB Group: https://www.facebook.com/groups/latindancefactory/
#partieseveryday #latindancefactory #salsa #bachata #merengue #cumbia #kizomba #zouk #meetdance #bachatatuesday #salsawednesday #zoukthursday #kizombathursday #howtodance #newstudents #dancelessons #danceparty #social #salsahouston #bachatahouston #kizombahouston #houstonzouk #party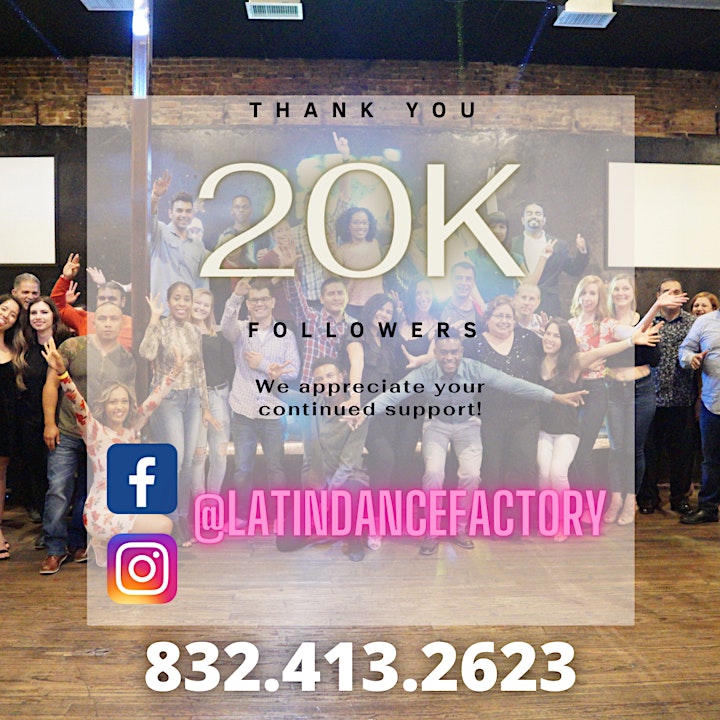 COVID-19 ADVISORY / WAIVER
Out of abundance of caution, we are asking participants to not join the dance event:
1. If they are feeling sick (includes cold, flu, allergy symptoms, cough, sore throat, fatigue, stomach aches, etc.) 2. If they are known to have risk factors (older age / comorbidities) that may trigger an adverse or severe response to COVID-19. 3. If they have known exposure to a person with COVID-19 in the last 14 days.
Please wear your masks at all times. Wash and sanitize your hands often. Reserve online to save your spot as space is limited. Thank you everyone for your cooperation, understanding, and support. They are highly valued and appreciated.
Joining any dance event indicates agreement with our waiver of risk, terms, and conditions. Read them on our website: https://www.latindancefactory.com/waiver